Waimea—or is it Kamuela?
A Brief History of Waimea
Waimea – or is it Kamuela? And what is South Kohala? Unraveling the multiple and overlapping names is a good beginning for any history of Waimea.
When Hawaii became a United States territory at the turn of the century, "Waimea" referred to both the upland community and the slice of our island, an ahupua'a, stretching from today's Lakeland to the sea, 10-20 miles long and four to nine miles wide.
Confusing matters more, there were sister communities with the same name on other islands. The postal service demanded a definitive referent. "Kamuela", Hawaiian for Samuel, was selected, honoring a prominent resident. Later the descriptive "South Kohala was adopted for the larger jurisdictional region.
It is the original name, "Waimea", however that has remained the heart bound and designate for the town and surrounding area. It's meaning, reddish water, refers to the tint of the streams after filtering through the hapu' forests in the Kohala mountains.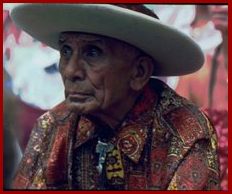 We desire to invite people to the heart of God and build His kingdom by building relationships. Our method is to go and get them. With the Holy Spirit as our leader, our mission is to be the kingdom everywhere we go, in everything that we do. (Acts 1:8)
This mission of ministry moves away from program oriented ministry, where the most visible portion of the church in action is the sign out in front. It is a movement away from "pied-piper" ministry that falls apart when the leadership is dispersed.
We want to be facilitators of the people of God to move outward into communities, to usher in the reign and rule of God and to be physical, tangible evidence of His Kingdom….
We envision ourselves organizing and rallying people in community, in family and as individuals to literally go forth and become the Church.